Welcome to Costa Rica 

Medical Tourism
Costa Rica is a country located in Central America and it is bordered by the Caribbean Sea to the east, the Pacific Ocean to the west, Panama to the southeast and Nicaragua to the north. Costa Rica is the only country in Latin America which has adopted democracy since 1950.
In 2010 the country was cited by the United Nations Development Programme as being one of the countries which have reached much higher human development than other countries at the same income levels, in 2011 it was praised for its environmental sustainability performance and in 2012 it took the fifth place in the world and first in the Americas in the Environmental Performance Index.
Costa Rica attracts around two million visitors each year with its amazing environmental attractions, such as majestic volcanoes, stunning river valleys, misty cloud forests and pristine beaches along the Caribbean and Pacific coasts. Visitors have a multitude of travel destinations to explore and discover that Costa Rica is an exciting country which offers visitors anything they want and more.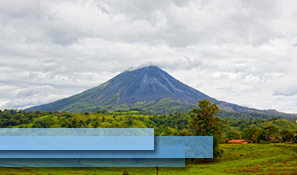 Why Medical Tourism in Costa Rica
Costa Rica attracts numerous medical tourists who come here for affordable medical procedures, short wait times, highly trained medics and convenient travel options. In the 1980s and 1990s Costa Rica began attracting tourists with its high-quality and affordable dental treatments.
Over the year the country has continued to develop and today it is one of the most affordable, reliable and efficient countries when it comes to medical procedures. In 2011 more than 46,400 patients came to San Jose, the capital of Costa Rica.
Besides getting high-quality medical treatments, patients also have the opportunity to explore this amazing country and meet the approachable and friendly Costa Ricans. Besides the cultural and natural attractions, tourists can also take advantage of the top-notch recovery facilities and spas.
Costa Rica is the perfect destination for your medical treatments. You will be impressed by the quality of the services, modern facilities, state-of-the-art medical equipment, proficient medical staff and, of course, the beauty of the country.
You can find more information about Costa Rica and Medical Tourism in Costa Rica on PlacidWay website – a leading worldwide medical tourism resource and provider.