A Comprehensive Guide for Medical Tourism in Turkey
Turkey is quickly becoming a popular destination for medical tourists. People are traveling to Turkey from all over the world to take advantage of the high quality, affordable medical care that is available there. In this article, we will provide a comprehensive guide to Medical Tourism in Turkey. We will also highlight the cost of popular medical procedures for medical tourists.
Why choose Turkey for Medical Tourism?
Medical tourism in Turkey has become a popular option for people seeking high-quality, affordable healthcare. Here are ten reasons why you should consider medical tourism in Turkey:
You can receive treatment from some of the world's best doctors.
The quality of medical care in Turkey is on par with that of developed countries.
Turkey has a long tradition of excellence in medicine.
The cost of medical care in Turkey is a fraction of what it would be in developed countries.
You can combine your medical treatment with a vacation in a beautiful country.
The climate in Turkey is conducive to healing.
There are a wide variety of medical procedures available in Turkey.
The infrastructure for medical tourism in Turkey is well developed.
You will be made to feel welcome and comfortable during your stay in Turkey.
Medical Tourism Turkey Prices
Medical tourism in Turkey is not only affordable, but also offers a wide range of treatments and procedures. From cosmetic surgery to dentistry, there is something for everyone. And with the country's world-class facilities and experienced doctors, you can be sure that you're getting the best possible care.
The Cost of medical tourism in Turkey depends on the procedure you're interested in. But as a general rule, you can expect to save 30-50% on the cost of treatment in Turkey, compared to what you would pay in Western Europe or the United States. And that's not all. When you factor in the cost of travel and accommodation, medical tourism in Turkey can be up to 70% cheaper than having treatment at home.
Cosmetic Surgery in Turkey Prices
Rhinoplasty
$2,200
Liposuction
$2,500
Breast Augmentation
$3,800
Breast Reduction
$2,900
Brazilian Butt Lift
$4,000
Mommy Makeover
$7,500
Hair Transplant
$1,610
Top Destinations for Medical Tourism in Turkey
If you're looking for an exotic and affordable destination for medical tourism, Turkey should be at the top of your list. Here are some of the best places to go in Turkey for medical tourism:
Istanbul: Istanbul is the largest city in Turkey and home to some of the best hospitals in the country. It's also a major cultural hub, with plenty of sights and attractions to keep you busy during your stay.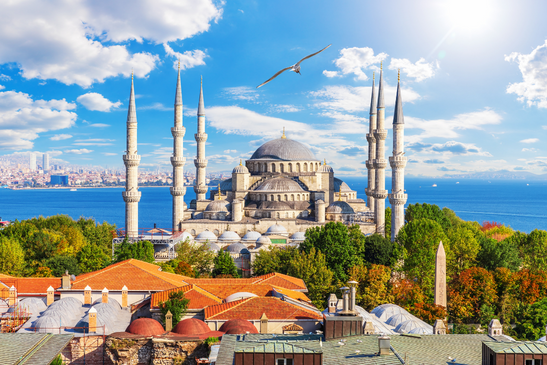 Ankara: Ankara is the capital of Turkey and home to a number of excellent hospitals. It's also a great place to experience Turkish culture and history.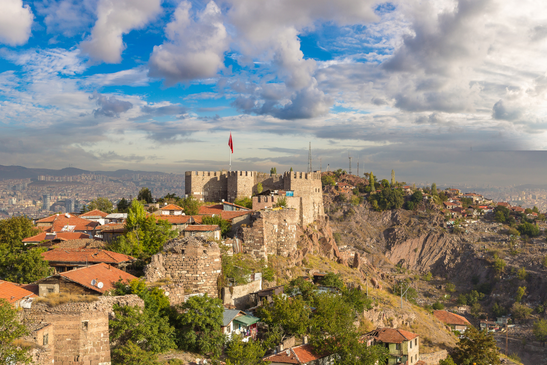 Izmir: Izmir is a major city in western Turkey and home to a number of hospitals that offer excellent medical care. It's also a beautiful coastal city with plenty of beaches and scenic views.
Antalya: Antalya is a popular resort city on the Mediterranean coast of Turkey. It's home to a number of hospitals and clinics that offer excellent medical care, as well as plenty of beaches, resorts, and other attractions.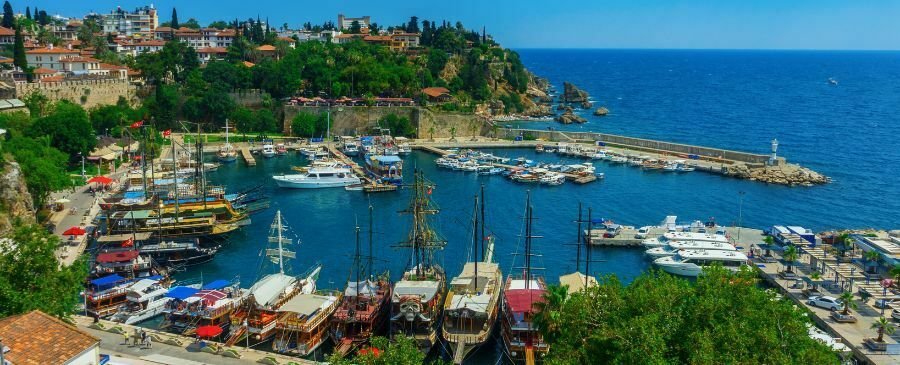 Pamukkale: Pamukkale is a town located in southwest Turkey. It is known for its white limestone terraces, which are formed by mineral-rich springs.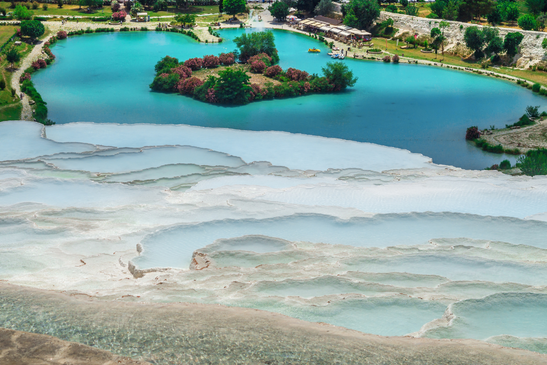 Cappadocia: Cappadocia is a beautiful region of Turkey that is known for its fairy chimneys and hot air balloons. There are many hiking trails and caves to explore in Cappadocia.
Ephesus: Ephesus is an ancient city that was once one of the most important cities in the Roman Empire. There are many well-preserved ruins to explore in Ephesus.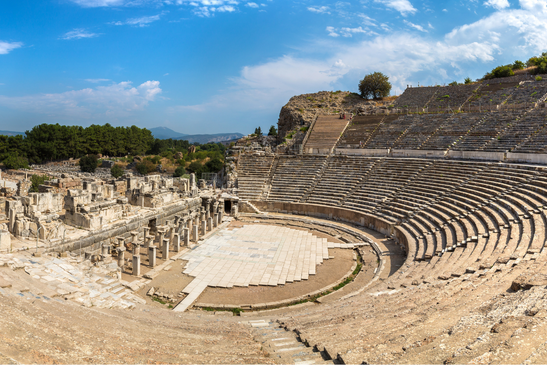 How to visit Turkey for Medical Tourism?
Turkey is a large country with a diverse landscape. From the bustling city of Istanbul to the stunning beaches of the Turkish Riviera, there's something for everyone in Turkey. Most visitors will arrive into Turkey via the international airport in Istanbul, but there are several ways to get to Turkey.
By Air
The main international airport in Turkey is the recently built Istanbul Airport in Istanbul. However, there are several major international airports in Turkey, including ones in Ankara, Mugla, Izmir, and Antalya. There are direct or indirect flights to Istanbul from most parts of the world. The main airline operator in Turkey is Turkish Airlines.
By Car
It is possible to drive to Turkey via Bulgaria or Greece or to by taking a car ferry.
At the border you will need to provide a valid passport, visa (if needed), international driving license, vehicle license, international green card, vehicle registration details, and proof of insurance. Make sure your car insurance is valid for travel within all of Turkey. If the vehicle is not registered in your name, you may need a power of attorney document.
It may be possible to also enter by car from other countries to the east such as Iran or Georgia; however, the eastern borders are sometimes closed to private drivers and sometimes an authorized tour guide is required. Many rental car agencies will also not allow many of these border crossings.
By Bus
If you want to travel to Turkey by bus there are regular services between Turkey and several European and Middle Eastern countries.
By Train
Turkey has train links with eastern Europe and the Middle East; however, they are fairly limited and most trains are not daily so you will want to plan ahead. Currently, the two main places you can regularly get to Turkey directly by train are from Bulgaria and Iran.
Getting around:
Turkey has an excellent public transport system, so getting around is easy. The best way to see the country is by renting a car and driving yourself, but if you're not comfortable driving in a foreign country, there are plenty of tour operators that offer group tours.
When to go:
The best time to visit Turkey depends on what you want to see and do. The coastline is busiest in the summer, but if you're looking to avoid the crowds, spring and autumn are lovely times to visit. Istanbul is busy all year round, but the city really comes to life in the spring and autumn when the weather is milder.
Turkey is a beautiful country with a lot to offer, and medical tourism is just one of the many reasons to visit. You will receive high-quality medical care at a fraction of the cost of developed countries, and you can combine your treatment with a vacation in a beautiful country. So what are you waiting for? Start planning your trip today!