Welcome to Mexico Medical Tourism
Mexico is a country located between North and South America, bordered on the north by the United States, on the southeast by Guatemala, Belize and Caribbean Sea, on the south and west by the Pacific Ocean  and on the east by the Gulf of Mexico. Mexico is a federation which includes 31 states and a Federal District and it is considered the second most populous Spanish-speaking country in Latin America.
According to the World Tourism Organization, Mexico is one of the most visited countries in the world, with the most important attractions being the cultural festivals, the Meso-American ruins, the beach resorts, nature reserves and colonial cities.
Mexico is famous for its golden beaches and crystal clear waters seen on the Yucatan peninsula, Isla Mujeres, Isla Holbox, Acapulco or the Riviera Maya, the Mayan ruins, the colonial city of Guanajuato, the Day of the Dead festival in Oaxaca, the Palenque archeological site, the Maya city Chichen Itza or the Copper Canyon.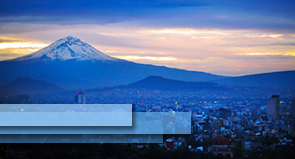 Why Medical Tourism in Mexico
Mexico has seven hospitals which have been accredited by the International Joint Commission and the Federal Ministry of Health has offered certification for 105 hospitals, from which 98 match international standards. Medical Tourism in Mexico is in a continuous increase thanks to the highly qualified doctors and nurses who offers high quality service and care, but also for the extensive infrastructure with cutting-edge medical technology. The entire medical staff here is trained to treat patients with professionalism, warmth and provide the optimum environment for their treatment and recovery.
Mexico knows not only how to attract patients but also how to keep them by offering qualitative medical care, modern facilities, experienced medics and highly-technological equipment and procedures.
You can find more information about Mexico and Medical Tourism in Mexico on PlacidWay website – a leading worldwide medical tourism resource and provider
Mexico not only offers high-quality medical treatment, but also prices with 60%-70% lower compared to other countries such as the US, Canada or the UK. Many doctors offering their services in Mexico have been trained in Europe or the US. Some of the benefits of choosing medical treatment in Mexico are, less waiting time, enjoy tourism part of the medical tourism, you will not be asked questions about elective or required surgeries and your anonymity will be kept, lower prices.