Welcome to India Medical Tourism
India, located in South Asia, prides itself with being the largest democracy in the world. The country is a perfect mix between old and new, past and present. India is the second country after China in population and the seventh largest country in the world.
Many tourists choose India for its vast differences in culture, language, geography, climate and ethnicity. This country offers tourists everything they want and more, from beaches, pristine waters and sun to deserts, jungles and mountains.
India has many popular attractions among which, of course, the famous Taj Mahal, which is a UNESCO World Heritage Site. Tourists can choose the popular festive events and fairs, explore serene backwaters of Kerala, visit the sculptures of Ajanta and Ellora caves or soak in the sprawling beaches in Goa.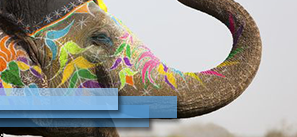 Why Medical Tourism in India
India has thousands of highly trained physicians and nurse practitioners and offers numerous modern clinics fitted with state-of-the-art equipment. Over the past twenty years, the economic boom in this country has led to the development of medical infrastructure and facilities which have become tough competitors for the one in the west.
You will be amazed by the beauty India has to offer. No matter what you look for, this country has it and when you say that you have seen everything, India has always something to surprise  and awe you. It is a colorful, ancient and yet modern region which offers amazing medical care, at the highest quality and the smallest prices. Choose India, you will not regret it!
You can find more information about India and Medical Tourism in India on PlacidWay website – a leading worldwide medical tourism resource and provider.
Many of the physicians get trained in Europe and the US, but choose to return to India to practice. India offers comprehensive, high-standard and professional solutions for all medical needs at lower prices compared with the States or Europe. Studies show that medical tourism in this country is increasing at a rate of around 30% annually.