Welcome to South Korea Medical Tourism
South Korea, known officially as the Republic of Korea, is a country in Eastern Asia in the southern part of the Korean Peninsula. The name is derived from Goryeo, wich was a dinasty that ruled in the Middle Ages. The northern border is North Korea, China is situated to the west oversea and Japan to the east.
South Korea is mainly constituted of mountain terrain and sits in the north temperature zone. It has an estimated 50 million inhabitants over 99.392 sq km and the capital and largest city is Seoul with a population of 10 million.
South Korea is quickly establishing its place in the medical tourism field and was recently listed on CNN.com as one of the "hot destinations" for medical tourism. In 2008, Korea had 27,480 foreign-based patients and the Korean health ministry expects that number to increase to 140,000 by 2015.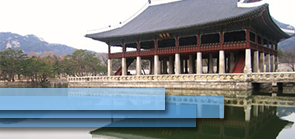 Why Medical Tourism in South Korea
The high quality healthcare treatments and low prices have been a key factor for the increase of medical tourism in Korea. The fact is that in 2007 the number of medical tourists coming to Korea reached 7,901, in 2010 the number hit 81,789 and for 2012 it is estimated that around 200,000 medical tourists came in this country. In 2010, 32.4% of the medical tourists came form the US, 19.4% from China and 16.8% from Japan.
Korean hospitals and clinics have a wide variety of medical services for medical tourists including comprehensive health screening, cancer treatment, organ transplantation, joint/rheumatism care, spinal treatment, ophthalmology, dental care, infertility treatment, otorhinolaryngology, and Korean traditional medicine. Now, the most popular treatments for medical tourists are cosmetic procedures such as eyelid surgery, nose jobs, facelifts, and skin lightening.
Medical Tourism in South Korea has known a dramatic increase in medical tourists, who come here year after year, from around the globe for the best treatments and therapies in the region, new facilities and clinics with modern equipment and for highly qualified and with years of experience doctors and some keep returning because of excellent services.
You can find all the information you need or ask us right now more details about about Korea and Medical Tourism in Korea on PlacidWay website, a leading US-based medical tourism resource and provider.
The most desired treatments by medical tourists are cosmetic surgery and infertility procedures, followed by dentistry, cancer treatments, laser eye surgery and skincare. South Korea is considered to be a pioneer in robotic surgery, helping surgeons  make operations  with little or no scars. The outstanding results offered and a mix between high-tech healthcare services, biotechnology and advanced IT.