Lap Band Surgery in Latin America – Transforming Lives
Laparoscopic Adjustable Gastric Banding, commonly known as Lap Band Surgery, has become a popular choice for individuals seeking effective and minimally invasive weight loss solutions. Latin America, renowned for its medical tourism industry, offers an attractive destination for those considering Lap Band Surgery. In this comprehensive guide, we will delve into the various aspects of undergoing weight loss surgery in Latin America, from the advantages of choosing treatment in this region to what to expect during and after the procedure.
Lap Band Surgery involves the placement of a silicone band around the upper part of the stomach, creating a smaller pouch that limits the amount of food one can consume, resulting in weight loss. Patients exploring this procedure can enjoy several advantages by opting for treatment in Latin America.
What is Lap Band Surgery?
Lap Band Surgery is a minimally invasive procedure that involves the placement of an adjustable silicone band around the upper part of the stomach. This band can be tightened or loosened to control the amount of food the patient can consume, leading to gradual and sustainable weight loss.
Lap Band Surgery Prices in Latin America
The cost of Latin America Lap Band Surgery can vary depending on the country and specific facility chosen. Generally, the prices are significantly more affordable than in North America and Europe. However, the exact cost can depend on factors such as the surgeon's fees, hospital charges, and the level of post-operative care. Patients are encouraged to consult with healthcare providers in the region for precise cost estimates and potential payment options. Additionally, many facilities offer comprehensive packages that cover surgery, post-operative care, and accommodation, providing patients with transparent pricing.
| | |
| --- | --- |
| Provider | Cost in USD |
| Laparoscopic Solutions | $5,200 |
| Family Hospital | $5,200 |
Note: price may change and vary depends on complexity of procedures and patient conditions.
Lap Band Surgery Package Inclusions
When choosing a Lap Band Surgery package in Latin America, patients can typically expect the following inclusions:
Airport Transfers: Transportation to and from the airport is often included in the package to ensure a hassle-free arrival and departure for international patients.
Surgery: The package covers the entire surgical procedure, including the surgeon's fees, operating room costs, and anesthesia.
Pre-operative Evaluation: Patients undergo a comprehensive pre-operative assessment, including medical tests and consultations to ensure they are suitable candidates for the surgery.
Post-operative Care: The package includes post-operative monitoring and follow-up appointments to track the patient's progress and address any concerns.
Accommodation: Most packages offer accommodation options, ranging from comfortable hospital rooms to nearby hotels, to provide patients with a comfortable and convenient recovery environment.
Lap Band Surgery Package Exclusions
Patients should be aware of the following common exclusions from Lap Band Surgery packages:
Personal Expenses: Expenses such as meals, shopping, and additional sightseeing activities are not typically covered by the package.
Travel Expenses: While airport transfers are typically included, patients are responsible for their travel expenses to and from the destination country.
Travel Insurance: It's advisable for patients to obtain travel insurance to cover unexpected events during their medical trip.
Extended Stays: If a patient's recovery requires an extended stay beyond what's included in the package, additional accommodation costs may apply.
Complications: In the rare event of surgical complications, the package may not cover the costs of additional medical treatments.
Lap Band Surgery Pre-op Tests
Before undergoing Lap Band Surgery, patients typically undergo a series of pre-operative tests, including:
Nutritional Assessment: To determine the patient's nutritional status and identify any deficiencies.
Blood Tests: To assess overall health and identify any potential underlying conditions.
Cardiac Evaluation: To ensure the patient's heart is healthy enough for surgery.
Psychological Evaluation: To assess the patient's mental and emotional readiness for the surgery and post-operative lifestyle changes.
Imaging Studies: Such as X-rays or ultrasounds to evaluate the patient's digestive tract and identify any anatomical abnormalities.
Top 5 Reasons of Visiting Latin America for Lap Band Surgery
Modern Healthcare Facilities: Medical facilities in Latin America are equipped with state-of-the-art technology and adhere to international standards. Patients can expect high-quality care in a comfortable environment.
Shorter Waiting Times: Latin American healthcare systems typically have shorter waiting times for surgeries compared to some other regions. This means that patients can undergo the procedure more swiftly.
Scenic Recovery Locations: After Lap Band Surgery, patients have the opportunity to recover in the picturesque landscapes and serene environments that Latin America is known for, contributing to a more pleasant recuperation experience.
Cost-Effective Healthcare: Latin American countries are known for offering cost-effective medical treatments, and Lap Band Surgery is no exception. Patients can often save a significant amount on surgery costs compared to more developed countries.
Experienced Surgeons: Latin America boasts a pool of highly skilled and experienced bariatric surgeons who are well-versed in performing Lap Band Surgery. Many of these surgeons have international recognition for their expertise.
Top Lap Band Surgery Clinics in Latin America
Latin America boasts several world-class healthcare facilities that specialize in Lap Band Surgery. These clinics are equipped with state-of-the-art technology and staffed by highly qualified medical professionals. Patients can expect a high level of care and personalized attention throughout their Lap Band Surgery journey.
Affordable Lap Band Surgery Packages in Latin America
Medical tourism providers in Latin America offer a range of packages tailored to the needs of patients seeking Lap Band Surgery. These packages typically include the surgery itself, pre-operative and post-operative care, accommodation, and airport transfers. Patients can choose from various packages to find the one that best suits their requirements and budget.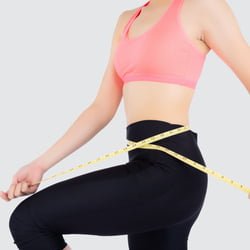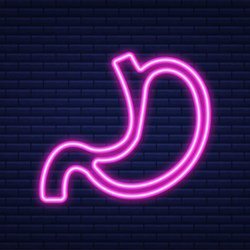 Board Certified Bariatric Surgeons in Latin America
When considering Lap Band Surgery in Latin America, patients can trust the expertise of the region's top bariatric surgeons. These doctors have extensive experience in performing the procedure and are often recognized for their contributions to the field of weight loss surgery. Patients can feel confident in the hands of these skilled medical professionals.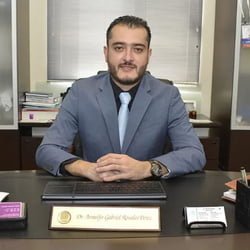 Is Lap Band Surgery Right for You?
Determining whether Lap Band Surgery is the right choice for a patient involves several considerations. Here are key points to consider:
BMI: Patients with a BMI (Body Mass Index) of 30 or higher, along with obesity-related health issues, may be suitable candidates for Lap Band Surgery.
Commitment: Success with Lap Band Surgery requires a long-term commitment to lifestyle changes, including dietary modifications and regular exercise.
Medical Evaluation: Consult with a healthcare professional to assess overall health and determine the appropriateness of the procedure.
Realistic Expectations: Understand that while Lap Band Surgery can lead to significant weight loss, individual results may vary.
Psychological Readiness: Ensure emotional and psychological readiness for the challenges and changes that come with weight loss surgery.
Before and After Results of Lap Band Surgery in Latin America
Patients who undergo Lap Band Surgery typically experience gradual and sustainable weight loss. This can lead to significant improvements in overall health and a reduced risk of obesity-related health conditions such as diabetes, high blood pressure, and sleep apnea. Additionally, patients can expect increased mobility and a higher quality of life.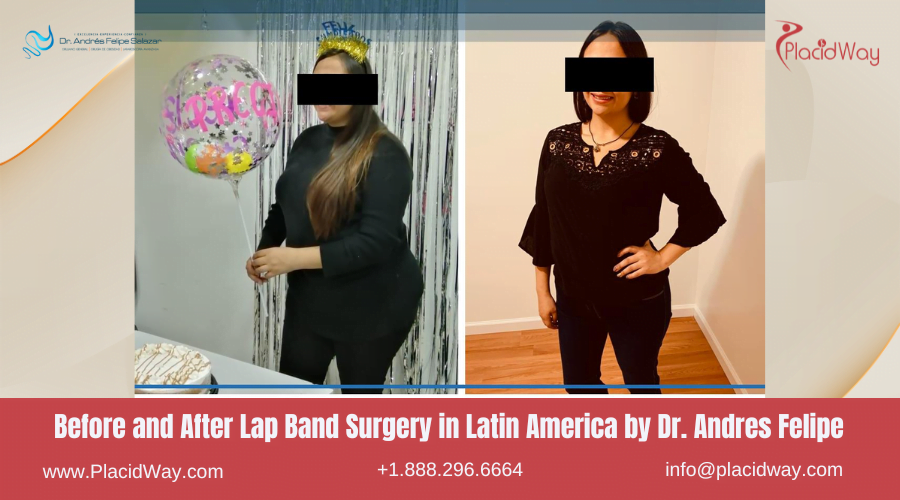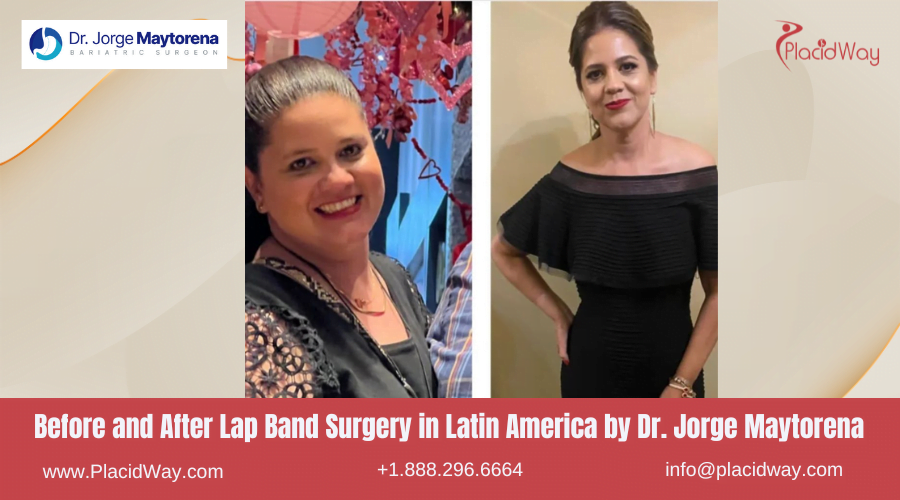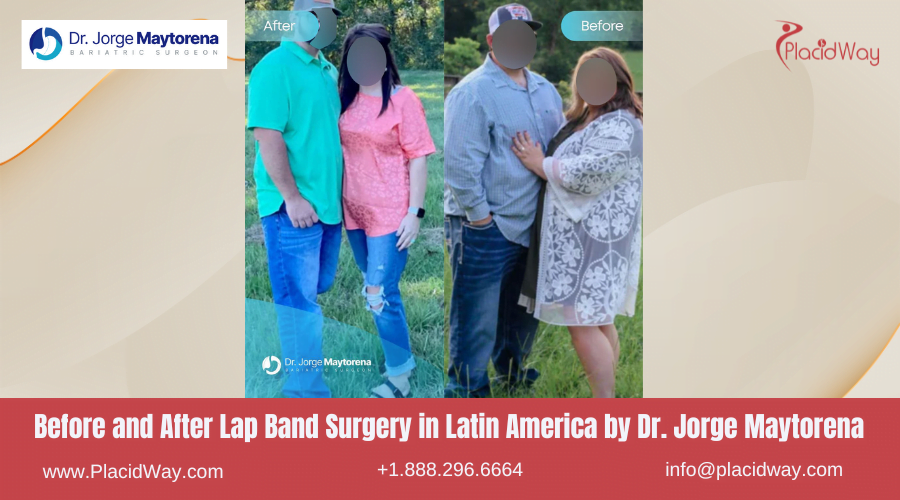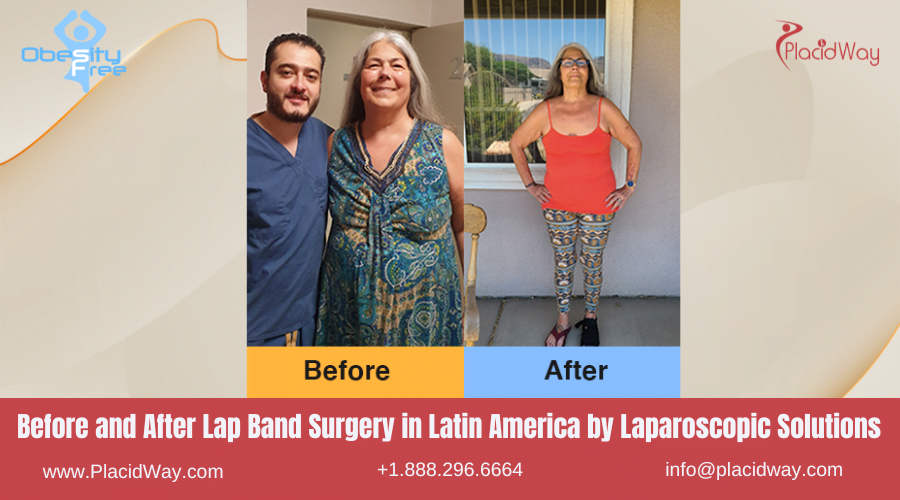 What to Expect During Lap Band Surgery?
During Lap Band Surgery in Latin America, patients can expect the following:
Recovery: After surgery, patients will be closely monitored and provided with pain management and guidance on post-operative care.
Dietary Changes: Patients will need to make significant dietary changes, including portion control and a focus on nutrient-dense foods.
Follow-up: Regular follow-up appointments with the surgeon and healthcare team are essential to monitor progress and make necessary adjustments to the band.
Anesthesia: General anesthesia is administered to ensure the patient is comfortable and pain-free throughout the surgery.
Surgery: The surgeon will create small incisions in the abdomen and place an adjustable silicone band around the upper part of the stomach.
FAQs (Frequently Asked Questions)
1. Is Lap Band Surgery safe and reliable?
Yes, Lap Band Surgery in Latin America is performed by experienced surgeons in accredited healthcare facilities, adhering to international safety standards. The region is known for its reputable healthcare options.
2. How much does Lap Band Surgery cost in Latin America compared to other regions?
Lap Band Surgery in Latin America is often more cost-effective than in North America or Europe, with prices starting at approximately $4,000 to $8,000, depending on the specific country and facility.
3. Are language barriers a concern when seeking Lap Band Surgery?
Many healthcare providers in Latin America have English-speaking staff to assist international patients, minimizing language barriers and ensuring effective communication.
4. What is the recovery time after Lap Band Surgery?
Most patients can return to normal activities within two to four weeks. However, individual recovery times may vary based on factors such as health and lifestyle.
5. Is Lap Band Surgery suitable for everyone, and how do I determine if it's right for me?
Lap Band Surgery is typically suitable for individuals with a BMI of 30 or higher who have obesity-related health issues. Consult with a healthcare professional for a personalized evaluation to determine if it's the right choice for you.
Your Path to a Healthier Life with Lap Band Surgery in Latin America!
Embark on your path to a healthier, more vibrant life by requesting a consultation for Lap Band Surgery in Latin America through PlacidWay! If you're contemplating this transformative weight loss journey, seize the opportunity to schedule your consultation with PlacidWay Medical Tourism today. Our experienced team is committed to guiding you towards achieving your weight loss goals and enhancing your overall well-being.