Rhinoplasty in Thailand: Best Way to Get the Perfect Nose
Thailand is a popular destination for people looking to get surgery done. If you're unhappy with your nose, you may want to consider Rhinoplasty in Thailand. Rhinoplasty is a surgical procedure that can improve the appearance of your nose. It can make your nose smaller, larger, or more symmetrical. Rhinoplasty can also correct breathing problems caused by structural defects in the nose. Rhinoplasty is one of the most popular procedures performed in Thailand. If you are thinking about getting rhinoplasty, Thailand should be your top choice.
Cost of Nose Job in Thailand
The cost of a nose job in Thailand can vary depending on the surgeon and the clinic you choose. However, average cost of rhinoplasty in Thailand is between $2,000 and $4,000 for a nose job in Thailand. This is significantly cheaper than what you would pay for a nose job in Australia, which can cost upwards of $9,000.
| | | | |
| --- | --- | --- | --- |
| Procedure | Thailand | USA | Australia |
| Rhinoplasty | $3,500 | $9,500 | $9,000 |
What is Rhinoplasty?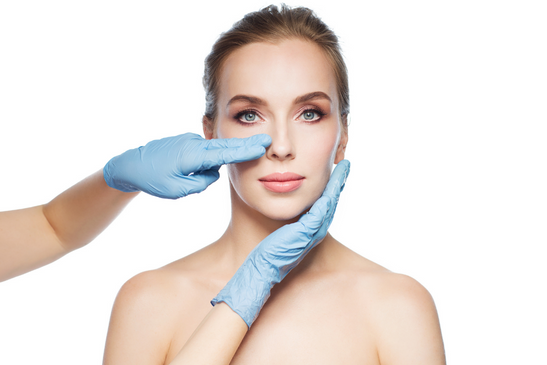 Rhinoplasty, also known as a nose job, is a surgical procedure to change the shape of your nose. It can be performed for cosmetic reasons, to improve breathing or to correct a birth defect or injury. The procedure is usually done under general anesthesia, which means you'll be asleep during the surgery.
During rhinoplasty, the bone and cartilage that make up your nose are sculpted to create the desired shape. The skin is then repositioned over the new framework. Rhinoplasty can be a complicated surgery, so it's important to choose a surgeon who has experience performing the procedure.
Recovery from rhinoplasty can take several weeks, and you may experience some bruising, swelling and discomfort during this time. However, most people are able to return to their normal activities within a few weeks.
Types of Rhinoplasty
There are four main types of rhinoplasty
Open rhinoplasty
Closed rhinoplasty
Secondary rhinoplasty
Filler rhinoplasty
Open Rhinoplasty: Open rhinoplasty is the most common type of nose surgery. It involves making an incision in the columella, which is the strip of tissue that separates the nostrils. The surgeon will then be able to access the bone and cartilage to make the desired changes.
Closed Rhinoplasty: Closed rhinoplasty involves making incisions inside the nose. This method is less invasive than open rhinoplasty and often results in less swelling.
Secondary Rhinoplasty: Secondary rhinoplasty is performed to correct the results of a previous nose surgery. It is more complex than primary rhinoplasty and often requires the use of cartilage grafts.
Filler Rhinoplasty: Filler rhinoplasty is a non-surgical nose job. In this procedure, injectable fillers are used to change the shape of the nose. This method is less invasive than surgery and has a shorter recovery time. However, it is not permanent and the results will only last for a few months.
Why choose Rhinoplasty in Thailand?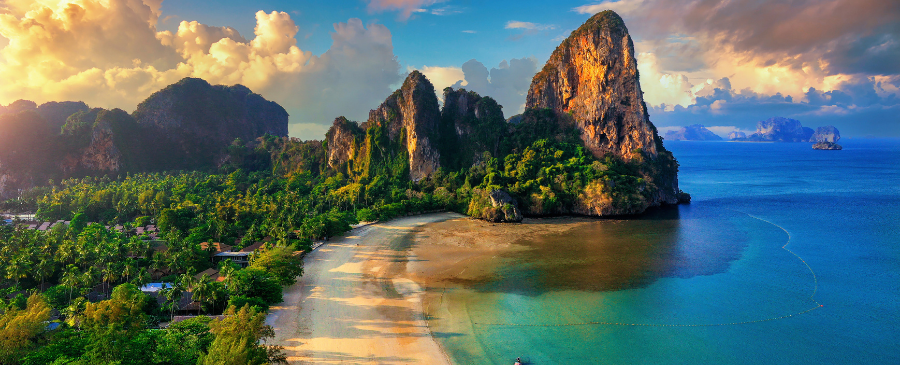 Choosing to have rhinoplasty abroad can be a difficult decision. There are many factors to consider, such as cost, experience of the surgeon and overall safety. However, there are also many benefits to having the procedure done in Thailand that you may not have considered.
One of the biggest advantages of having rhinoplasty in Thailand is the cost. The procedure is significantly cheaper in Thailand than it is in most Western countries. This is because the cost of living in Thailand is much lower, which means that surgeons and clinics can charge less for their services.
Another benefit of having rhinoplasty in Thailand is the experience of the surgeon. Thai surgeons are some of the most experienced in the world, and they have a great deal of experience performing the procedure. This means that you can be confident that you will get the best possible results from your surgery.
Finally, having rhinoplasty in Thailand is also very safe. The country has a high standard of medical care, and there are many hospitals and clinics that are equipped to deal with any complications that may arise from the surgery.
Rhinoplasty, or nose surgery, is one of the most popular cosmetic procedures in Thailand. Rhinoplasty can correct a wide variety of nasal deformities, including a bulbous tip, a drooping nose, and a deviated septum. In addition to being an extremely effective procedure, rhinoplasty also has a number of other benefits.
Top plastic surgeons in Thailand
Finding a qualified plastic surgeon can be challenging, especially if you're looking for someone who is reputable and has a good track record. But with a little research, it's possible to find the right surgeon for your needs.
Here are some of the best plastic surgeons in Thailand:
Top Plastic Surgery Hospitals in Thailand
Plastic surgery is becoming increasingly popular in Thailand, with people from all over the world coming to receive treatment. Bangkok, Phuket and Chiang Mai are all home to world-class hospitals and clinics that offer a wide range of procedures.
Here are some of the best plastic surgery hospitals in Thailand:
FAQs About Rhinoplasty in Thailand
Is Thailand a good place for rhinoplasty?
Yes, Thailand has many world-class hospitals and surgeons who are experienced in performing rhinoplasty, but there are also a number of less reputable clinics and surgeons who may not have the same level of skill or experience. Because of this, it is important to do your research before choosing a surgeon.
How long do you stay in Thailand for rhinoplasty?
The length of time you need to stay in Thailand for rhinoplasty will depend on the extent of the surgery and your recovery. Most people need to stay in Thailand for at least two weeks, but some may need to stay longer.
What are the risks of rhinoplasty in Thailand?
As with any surgery, there are risks associated with rhinoplasty. These include infection, bleeding, and reaction to the anesthesia. There is also a risk of damage to the surrounding structures, such as the eyes or blood vessels.
Does a rhinoplasty last forever?
The results of the Rhinoplasty surgery can last for many years. In some cases, the results of the surgery may even be permanent.
So, if you are considering having rhinoplasty, Thailand is definitely a country that you should consider. The benefits of having the procedure done in Thailand are numerous, and you can be sure that you will get the best possible results. Contact us today to learn more about Rhinoplasty in Thailand.