Best Dentists in Turkey
Dentistry, as a branch of medicine, comprises the study, diagnosis, prevention, and treatment of conditions of the oral cavity, and is widely considered important for overall health. Dental implants, dental crowns, dental bridges, dentures, and teeth whitening are among the most popular dental procedures.
Two of the most common oral diseases are dental caries and gum disease. Common treatments involve the restoration of teeth, extraction of teeth, and endodontic root canal treatment. In the 20th century new dental techniques and technology were invented, such as the air driven dental tools, that ushered in a new high speed dentistry.
A licensed dentist can carry out most dental treatments and oral surgeries, can perform examinations, can take radio-graphs (x-rays) and diagnosis. Additionally, dentists can prescribe medications that serve in the treatment of various conditions, but they need to take additional qualifications or training to carry out more complex procedures such as general anesthesia, oral and maxillofacial surgery, and implants.
Turkey offers medical tourists an interesting blend of the exotic and the familiar, with its rich mixture of history, fine beaches and magnificent scenery. If you're considering medical or dental treatment abroad you will find high quality facilities at highly competitive prices.
When You Should Visit the Dentist
You have sensitivity or pain in your teeth
You have pain or bleeding in your gums, tongue or jaw
You have unusual spots or sores in your mouth, or dry mouth, lack of saliva, unpleasant taste and odor
You have trouble breathing or grind your teeth when you sleep
You have one or more teeth problems that require treatment or surgery
Societies and Associations your dentist should belong to:
Turkish Dental Association
American Dental Society of Europe
Commonwealth Dental Association
European Academy of Paediatric Dentistry
European Association for Osseointegration
European Federation for the Advancement of Anesthesia in
Dentistry (EFAAD)
European Federation of Oral Surgery Societies (EFOSS)
European Federation of Orthodontics (FEO)
European Prosthodontic Association (EPA)
FDI World Dental Federation
World Federation of Orthodontists
International Federation of Oral Medicine
International Dental Foundation
International College of Dentists
Important Questions to Ask Your Dentist
How much does the dentist charge for dental checkups, X-rays, and different procedures? Make sure you understand the fees, method and schedule of payment before you agree to any treatment.
What types of dental procedures can the dentist perform?
Are special arrangements made for handling emergencies outside of office hours or if something goes wrong during treatment?
What is the office location; is his appointment schedule convenient for you?
Is your dentist certified? Ask what ar his qualifications, how many years of experience he has or how often he performed certain procedures.
What are the advantages and disadvantages / risks and complication of certain procedures?
What option do you have if you will be unhappy with the results?
What does the recovery consist in?
The Best Dentists in Turkey

Dr. Nihat Tanfer is a dental and maxillofacial surgery expert who implemented the first implant surgery and lately box technique procedure in Turkey. He graduated from Marmara University's Faculty of Medicine in 1975 and completed his doctoral studies in 1981.

Dr. Arzu Aykor is specialized in Cosmetic Dentistry, Dental Examinations, Dental Public Health, General Dentistry, Implantology and Laser Dentistry. In 1997, she earned a PhD degree with a thesis entitled Effect of Fluoride on Enamel Lesions.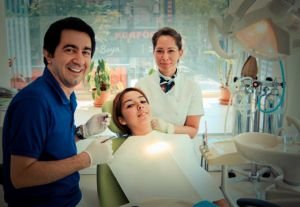 Dr. Alper Gurhan is specialized in Soft Tissue Laser Applications and Digital Dentistry. He graduated from Istanbul University's Faculty of Dentistry back in 2001. He has certificates in soft tissue laser applications and digital dentistry practices.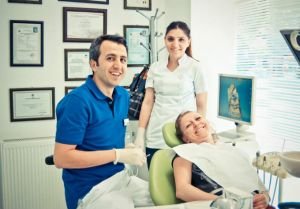 Dr. Yusuf Ilhan specializes in Implants, Implant Dentistry 3D Technology and Digital CAD-CAM. He graduated from Marmara University's Faculty of Dentistry and completed a PhD program on Prosthodontics in 2008. He published his work in different scientific journals, contributing to the dental field.
Prof. Dr. Serhat Yalcin is an Oral & Maxillofacial Surgery and Implantology expert. He wrote the book entitled Temporomandibular Joint Disorder TMD and over 100 medical articles. He graduated from Istanbul University's Faculty of Dentistry in 1984.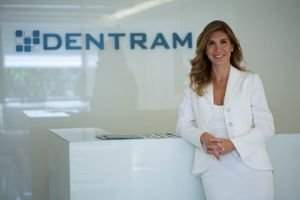 Dr. Aylin Sezen YALCIN is an Orthodontics specialist. She obtained her degree from the Istanbul University's Faculty of Dentistry and started her career back in 1993.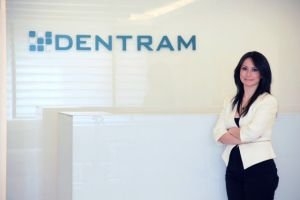 Dr. Ipek Aksoy specializes in Prosthetic Dentistry, focusing on Aesthetic Dentistry, Smile Design, Adhesive Systems, Implant Supported Prosthetic Treatments and Zirconium Systems. She graduated from the Marmara University's Faculty of Dentistry and her PhD thesis is entitled In vitro evaluation of retentive properties of different luting cements on zirconia copings.
Dr. Semera Ergene Akbas is a Pediatric Dentistry specialist; she obtained her degree from the Marmara University's Faculty of Dentistry in 1993. Her PhD thesis is entitled Effects of inhaled Beta 2 Agonists and Steroids on oral flora and caries due to the changes in salivary composition of Asthmatic Children.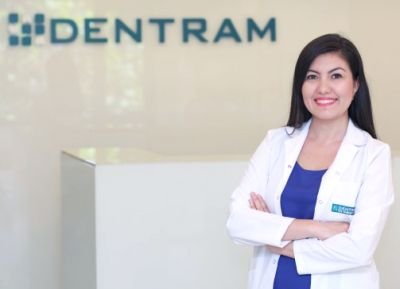 Dr. Yasemin Budak is specialized in Prosthetic Dentistry and has been participating to several dentistry congresses, seminars and courses. She focuses on Aesthetic Dentistry, Smile Design, Adhesive Systems, Implant Supported Prosthesis Treatments and Zirconium Systems. She graduated from Hacettepe University's Faculty of Dentistry and her PhD thesis is entitled Comparation of retention, strength and stress of implant retained bar attachments which is fabricated from different materials.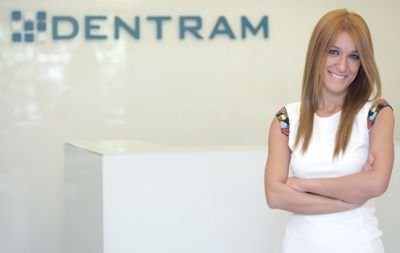 Dr. Ece AKGUN is an Esthetic Dentistry, Periodontal and Conservative Dental Treatments expert and attends dentistry related seminars and workshops. She has graduated from Near East University's Faculty of Dentistry in Cyprus.
PlacidPerfect is an excellent resource for you and your loved ones affected by dental problems.
We provide a wide variety of free resources that could help you in your dental  journey. Contact us!